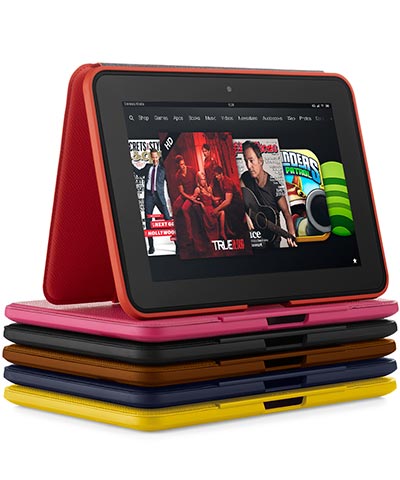 Apple must have been listening to what Amazon had to say this week when then announced their new Kindle devices. I think Amazon is much more competitive than any other Android tablets for Apple. The reason is very simple: they kind of have a similar business oriented model: they have content and they build their own devices. They have  complete control of the stack. This is one of the thing that makes Apple so successful. 
How is Apple going to answer that? Lowering prices is not an option. They don't go after  market made of lower priced machines. Apple's answer is going to be the iPad mini: a great device, with plenty of software to run and content from the iTunes store. But, Apple must take into account Amazon's announcements. From the Betanews's post:
Apple must be scrambling to retune its iPad Mini announcement for later this month, but what Microsoft has to be feeling (especially with this week's lackluster Nokia phone intro) is panic.